So I spent a bit of time working on the pillars trying to decide the right direction to go. I didn't want to go high poly on the scene just for the sake of it as it is meant to be a real-time scene suitable for games. After attempting to create the detail in the pillars with normal maps baked down from a high poly mesh though, I realised the best way to go was just model the details.
I modelled the larger branches of the pillar then baked down the thinner ones in between as shown in the below shot but they just felt too bare and not chunky or busy enough.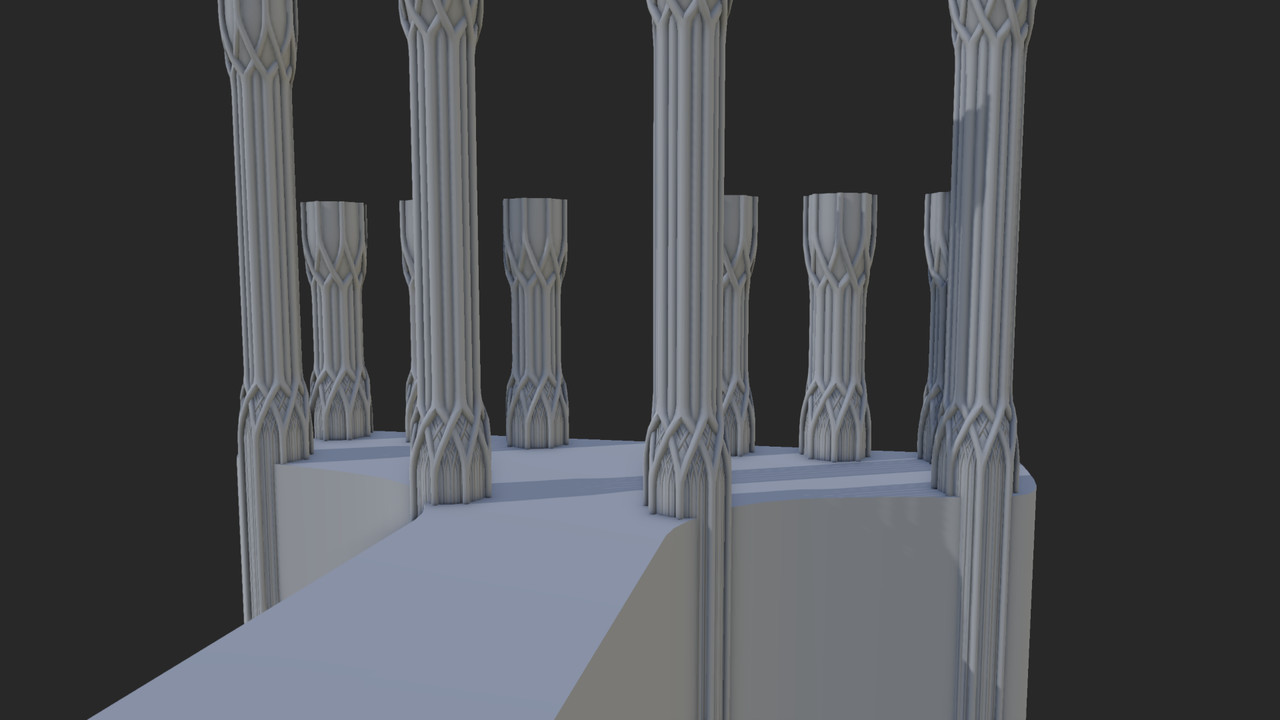 At 3,300 tris each at this point, I felt I still had room to expand so created another version that had all the detail in the mesh instead. This one came out at 7,300 tris each so over double to add in all the extra detail but I feel it's justifiable and more than worth it for the increase in quality. 
This will also allow me to create some shots much closer up and not have the quality of the scene reduced on closer inspection. I will look at further reducing the tri count later if I feel it's necessary as there is still a lot of detail to be added to the scene.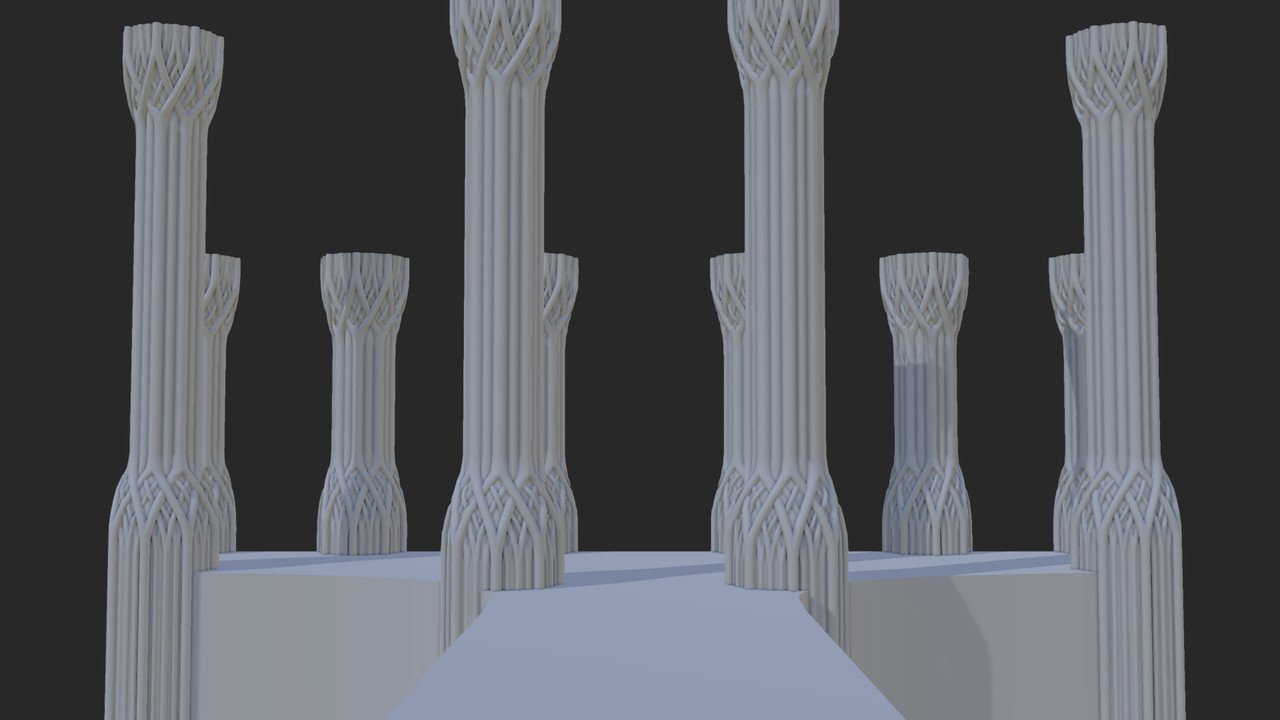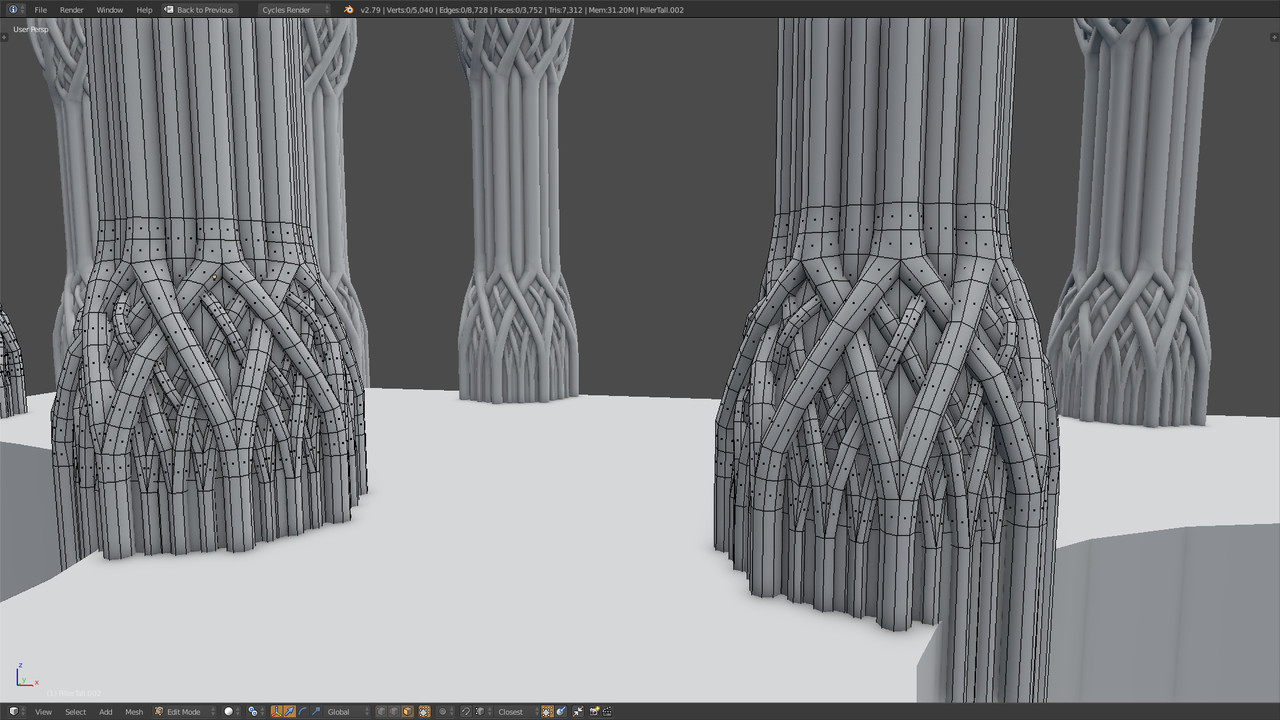 I spent the rest of my time adjusting the scaling and spacing of the pillars to recreate the scene as closely as I could with the reference. I think I am happy with this part now so will move on to expanding the pillars to create the archway over the doors next. I may set up the scene in UE4 too so I have somewhere to export my meshes to and test the scene and various camera angles out as I go.